Anthony Plog on Music
Conversations with performers, composers, and entrepreneurs
---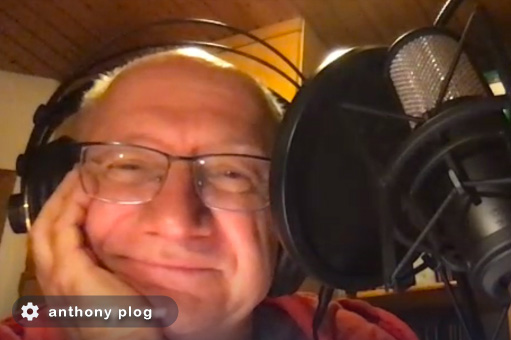 Please join me in conversations with some of the most fascinating and accomplished musicians of our time, including performers, composers, and entrepreneurs. How do these artists reach and stay at the top of their game? What are their work habits, and how do they approach music? With each guest, we explore what makes them great and what we can learn from each of them.
Become a Contributing Listener!
(Coming soon!) As a Contributing Listener of Anthony Plog on Music, you will have access to extra premium content and benefits including:
Extra Audio Content: Only available to Contributing Listeners.
Podcast Reflections: Tony's written recaps and thoughts on past interviews (including valuable tips and suggestions for students) going all the way back to his first interviews in 2020.
Ask Me Anything: Both as written messages via Supercast and via occasional member-only Zoom sessions.
The Show's Discord Server: Where conversations about past interviews, show suggestions, and questions happen. It's a great place to meet other listeners and chat about all things music!
Can I just donate instead of subscribing? Absolutely!
Cancel at anytime and easily resubscribe when you want all the extra content again.
Find out more (Coming soon!)
Producer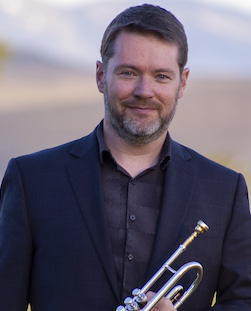 Eddie Ludema is Assistant Professor of Trumpet, Music Theory and Music Tech at Idaho State University in Pocatello, Idaho. While he's not working on his etudes and helping his students understand just how cool an enharmonic German augmented sixth as a dominant pivot chord can be, he enjoys working with Tony on his podcast (and really wishes we could include more outtakes!)
---
Previous Public Episodes
---
Chad Goodman: The wave-making, entrepreneurial, and successful conductor, educator and author (and trumpet player!)
Oct 13, 2023
Oct 20, 2023
William Leathers and Carlos Jiménez Fernández: Principal Trumpet of the Nashville Symphony and Principal Trombone of the New York City Ballet, both recent graduates and friends from Juilliard
Sep 29, 2023
Oct 6, 2023
Amy Sanchez: The highly diverse full-time LA freelancer and educator whose sound you've heard in your favorite movies!
Sep 15, 2023
Sep 22, 2023
Aaron Williamon and Jason Evans: Cutting edge research in the performance psychology at the Royal College of Music in London
Sep 1, 2023
Sep 8, 2023
Daniel Spreadbury: Blending Music, Literature, and Tech into a Fast Paced Career in Notation Software Development
Jul 31, 2023
Aug 11, 2023
Seraph Brass: The Powerful and Elegant World-Renowned Brass Ensemble
Jun 27, 2023
Jul 7, 2023
Jörg Widmann, World Recognized Composer, Clarinetist, and Conductor
May 30, 2023
Jun 14, 2023
Anne Midgette, Former Music Critic and Reviewer for the Washington Post & New York Times
May 6, 2023
May 21, 2023
Jock Ellis, America's Jazz/Rock/Classical Trombonist - and Voice Over Expert!
Apr 10, 2023
Apr 16, 2023
Carol Jantsch, Soloist Extraordinaire and Principal Orchestral Tubist of the Philadelphia Orchestra.
Mar 16, 2023
Apr 16, 2023
Mari Tyvand & Mal Layne, Two inspiring young musicians tackling challenges and achieving their dreams!
Feb 17, 2023
Mar 4, 2023
Gábor Tarkövi, One of the most revered trumpet players and pedagogues of his generation.
Jan 25, 2023
Feb 5, 2023
Gene Pokorny, The Legendary Orchestral Tubist of the Chicago Symphony Orchestra
Dec 5, 2022
Dec 22, 2022
Morten Lauridsen, American Composer, Educator and National Medal of Arts Recipient
Nov 19, 2022
Nov 24, 2022
Ludwig Holtmeier, Music Theorist, Piano Player, and Rector of the Freiburg Hochshule für Musik
Nov 3, 2022
Nov 13, 2022
Rex Richardson, "Genre-Busting" International Trumpet Virtuoso Solo Artist, Educator and Pedagogue
Oct 15, 2022
Oct 24, 2022
Yolanda Kondonassis, One of the World's Celebrated and Preeminent Harp Soloists and Educators
Sep 22, 2022
Oct 4, 2022
John Rommel, American Classical Trumpet Player and Professor of Trumpet at the Indiana University Jacobs School of Music
Sep 2, 2022
Sep 12, 2022
Thomas Heyer, International Tenor and Professor of Voice at the Hochschule für Musik und Darstellende Kunst Frankfurt am Main
Jul 23, 2022
Aug 3, 2022
Bruno Lourensetto & Camila Barrientos, Founders of Música para Respirar, a charitable 24/7 online concert service
Jun 24, 2022
Jul 5, 2022
Jake Heggie, "U.S. opera's most successful composer" - Opera News
Jun 1, 2022
Jun 7, 2022
Ingrid Jensen, 2019 Recipient of the Jazz Journalists Trumpeter-of-the-Year Award
May 16, 2022
May 23, 2022
Hamido Fujita, Ground-Breaking AI Researcher - The Future of AI and Music
Apr 20, 2022
Apr 28, 2022
Larry Zalkind, Trombonist, Professor at the Eastman School of Music, and his fight against dystonia
Mar 29, 2022
Apr 6, 2022
Elena Cheah, Cellist, Professor at the Freiburg Musikhochschule and author of "An Orchestra Beyond Borders"
Mar 12, 2022
Mar 23, 2022
Dan Perantoni discussing tuba, performing and teaching
Mar 2, 2022
Mar 6, 2022
David Newman discusses the new West Side Story movie
Feb 10, 2022
Feb 18, 2022
Pasi Pirinen and Valtteri Malmivirta, Trumpet and Trombone of the Helsinki Philharmonic and Professors at the Sibelius Academy
Jan 30, 2022
Feb 4, 2022
Dan Bowling, Head of Musical Theatre at the Royal Academy of Music
Jan 14, 2022
Jan 24, 2021
Madeline Adkins, Concertmaster of the Utah Symphony and International Violin Soloist
Dec 28, 2021
Jan 7, 2022
Kevin Day, A leading young voice in the world of music composition
Nov 12, 2021
Nov 20, 2021
Gail Williams, Internationally recognized hornist and brass pedagogue
Oct 19, 2021
Oct 30, 2021
Rob Roy McGregor, Founder of Balquhidder Music and Former Trumpet with the L.A. Philharmonic
Sep 18, 2021
Sep 27, 2021
Kim Carballo, Director of Reimagining Opera for Kids, Pedagogue and Collaborative artist
Sep 1, 2021
Sep 5, 2021
David Collins and Sarah Sew, Founders of Dublin Brass Week
Aug 8, 2021
Aug 21, 2021
Allen Vizzutti, Virtuoso Trumpet Performer, Composer and Teacher
Jul 18, 2021
Jul 28, 2021
Marcus Hummon, Songwriter, composer, singer, playwright and author
Jul 2, 2021
Jul 14, 2021
David Kuehn, Music Administrator and Former Tubist
Jun 14, 2021
Jun 21, 2021
Mark Gould, Trumpeter and Conductor
May 28, 2021
Jun 7, 2021
Justin Bland, Baroque and Modern Trumpet (and more!)
May 14, 2021
May 21, 2021
Jan Swafford, Author and Biographer
Apr 23, 2021
May 2, 2021
Håkan Hardenberger, International Trumpet Soloist
Apr 10, 2021
Apr 17, 2021
Roger Bobo, The World"s Innovative Tubist
Mar 26, 2021
Apr 2, 2021
Chris Martin and Joe Alessi, NY Phil Principal Trumpet and Trombone
Mar 5, 2021
Mar 19, 2021
Mark David, Brass Bands and Extreme Sports
Feb 19, 2021
Feb 26, 2021
Jon Lewis and Bill Booth, Top Call Hollywood Film Recording Brass
Feb 6, 2021
Feb 12, 2021
David Krehbiel, Chicago, Detroit and San Francisco Symphony Horn
Jan 22, 2021
Jan 30, 2021
Ray Mase and Allan Dean, Trumpet and Brass Legends
Jan 8, 2021
Jan 15, 2021
David Newman, Hollywood Film Composer and Conductor
Dec 18, 2020
Dec 28, 2020
Wiff Rudd, Dallas Brass, Rhythm and Brass, and Trumpet Pedagogue Extraordinaire!
Dec 4, 2020
Dec 11, 2020
Abbie Conant, Former Munich Philharmonic Principal Trombone, Professor of Trombone at Trossingen, Germany
Nov 20, 2020
Nov 27, 2020
Michael Sachs, Principal Trumpet of the Cleveland Orchestra
Nov 3, 2020
Nov 10, 2020