Anthony Plog on Music
Conversations with performers, composers, and entrepreneurs





---
Yolanda Kondonassis, One of the World's Celebrated and Preeminent Harp Soloists and Educators
Anthony Plog, host
Eddie Ludema, producer
Date posted: Sep 22, 2022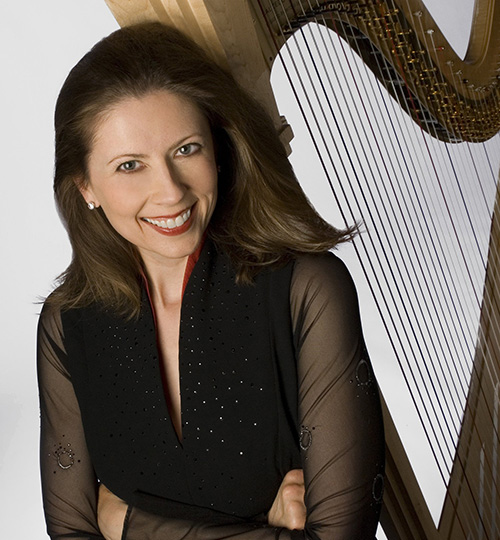 Yolanda Kondonassis is one of the world's premier classical harpists, and is widely regarded as today's most recorded classical harpist. She has won a Grammy Award for her recording of the Jennifer Higdon Harp Concerto (which she commissioned) and has appeared as a soloist with many top orchestras. In addition, she has published several books, including a children's book. She is the head of the harp department at the Cleveland Institute of Music.

Part 1
In Part 1, I first ask Yolanda to talk about her experience of soloing with the New York Philharmonic at the age of 18. We then discuss her beginnings as a musician and how she has managed her career through the years. To finish up Part 1, we use the Jennifer Higdon Harp Concerto commission as an example of how a major commission is brought to life.
Part 2
The music scene is quite different today from when Yolanda began her career, so we discuss some of the challenges facing a young musician today embarking on a solo career. A current project of Yolanda's is "Five Minutes for Earth," a series of pieces lasting five minutes which deal with environmental themes. Other subjects also discussed include the importance of Snickers during long recording sessions!
Bonus Room
In the Bonus Room, our conversation turns towards Yolanda's teaching career, her approach to teaching, and why she will have students write a review of an imaginary concert they have given. We end our conversation by talking about balancing the life of a soloist with that of a wife and mother.
Links
The podcast theme music, Four Sierra Scenes, written by Anthony Plog, is taken from Crystal Records S205, copyright ©1980 Crystal Records Inc., and is used by permission. Unauthorized duplication is not permitted.