Anthony Plog on Music
Conversations with performers, composers, and entrepreneurs





---
Daniel Spreadbury: Blending Music, Literature, and Tech into a Fast Paced Career in Notation Software Development
Anthony Plog, host
Eddie Ludema, producer
Date posted: Jul 31, 2023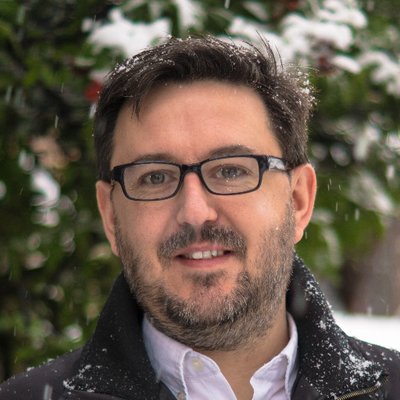 When I first began the podcast, producer Eddie Ludema and I thought our main goal would be to dig deeply into what makes a great musician, and we had many fascinating interviews in that vein. But as time progressed, we noticed that our interviews were with subjects that didn't concern themselves directly with performance and practice techniques (Hamido Fujita on A.I. and music, biographer Jan Swafford, Anne Midgette on music criticism), and so we have been expanding our interviews to explore as many different aspects of music as possible. And since I am a composer who uses an engraving system (first Sibelius and now Dorico, which sponsors the podcast), who better to ask about behind the scenes of working on engraving systems than Daniel Spreadbury?


This interview is brought to you by Dorico, the music notation and composition software from Steinberg.
From our friends at Dorico:
"Whether you're writing your first song or scoring the latest blockbuster, Dorico is the smart choice for composition and music notation. With a complete family of apps for iPad, macOS and Windows, there's a version of Dorico that's perfect for you today and will grow with you tomorrow. Every version of Dorico is packed with smart, time-saving features to help you spend less time in front of your computer and more time doing what you love: making music."
Try out the full Pro version for Windows and MacOS with a 30-day free trial by visiting
Dorico's web site
!
Part 1
Daniel is product marketing manager for the Dorico Music Notation System (Music and Composition Software for macOS, Windows, and iPad). After graduating from Oxford, he worked for around 12 1/2 years at Sibelius, and when he and his team were let go by Avid, most of them moved to Steinberg and started work on Dorico. In Part 1 of our conversation, Daniel first talks about his beginnings in music and tech, and how that eventually led him to Oxford University, which then eventually led him to Sibelius. We end Part 1 with Daniel talking about his team leaving Avid and their move to Steinberg.
Part 2
In Part 2, Daniel talks about the beginnings of working for Steinberg and their culture. He then goes over the initial years of building Dorico from the ground up and the shift in focus once the product was available to the world. He discusses innovation and the goal of not just "building a faster horse." Finally, he talks about a day in his life as a product marketing manager.
Bonus Room
In the Bonus Room, Daniel talks about the tight-knit nature of his team and how he views the success of a product. He discusses balancing priorities while still keeping an eye toward the future and what he thinks about the potential of tech advancements on the future of notation software. He briefly talks about his friendship with the prolific composer Derek Bourgeois, and finally, Daniel and Eddie geek out about a beloved style of Digital Audio Workstation from 1990s.
Links
The podcast theme music, Four Sierra Scenes, written by Anthony Plog, is taken from Crystal Records S205, copyright ©1980 Crystal Records Inc., and is used by permission. Unauthorized duplication is not permitted.