Anthony Plog on Music
Conversations with performers, composers, and entrepreneurs





---
Elena Cheah, Cellist, Professor at the Freiburg Musikhochschule and author of "An Orchestra Beyond Borders"
Anthony Plog, host
Eddie Ludema, producer
Date posted: Mar 12, 2022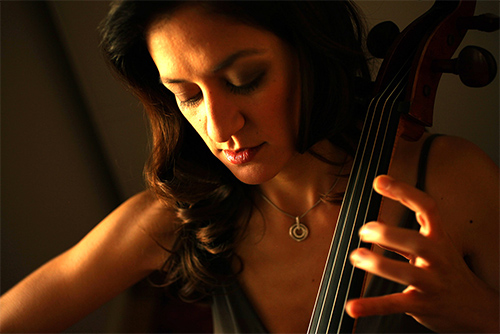 Cellist Elena Cheah has had a marvelous and broad career. After graduating from Juilliard, she was appointed principal cello of the Deutsche Oper Berlin and later was principal of the Staatskapelle Berlin under Daniel Barenboim. She is currently a professor at the Freiburg Musik Hochschule in Germany and a member of the Hegel String Quartet. In addition, she was a member of the West-Eastern Divan Orchestra, an ensemble consisting of Israelis, Palestinians and people from other Arab countries. She has written a beautiful and moving book about the experiences and views of a number of the orchestra's members.

Part 1
In Part 1 of our conversation, we discuss how she first entered the Divan orchestra and then focus on the experiences of several people in the orchestra.
Part 2
In Part 2, we continue our discussion of the West-Eastern Divan Orchestra and how she got the idea to use individual stories to bring out the meaning and feeling of the orchestra and its members. I then ask Elena to talk about her career, which began at the age of 4 when she got a cello for Christmas, and later continued her studies at the Juilliard School of Music, first in pre-school and then as a bachelors student. Finally, she tells me why she decided to move to Germany after a summer at the Schleswig-Holstein Musik Festival... and why she does weight training!
Bonus Room
We begin the Bonus Room by asking Elena about her first job, principal cello with the Deutsche Oper Berlin, which was followed by her principal position at the Staatskapelle Berlin... but not before a year in and out of Los Angeles playing electric cello in her brother's rock band! She now plays with the Hegel String Quartet and is Professor of Cello at the Freiburg Musik Hochschule, where in addition to teaching cello she also explores new ways of creative teaching.
Links
The podcast theme music, Four Sierra Scenes, written by Anthony Plog, is taken from Crystal Records S205, copyright ©1980 Crystal Records Inc., and is used by permission. Unauthorized duplication is not permitted.