Anthony Plog on Music
Conversations with performers, composers, and entrepreneurs





---
David Collins and Sarah Sew, Founders of Dublin Brass Week
Anthony Plog, host
Eddie Ludema, producer
Date posted: Aug 8, 2021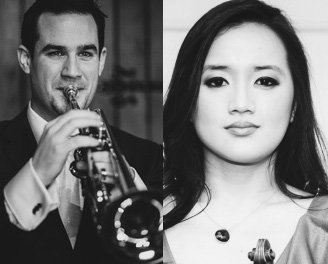 Trumpeter David Collins and violinist Sarah Sew (pronounced See You) are a married couple who have done amazing work, both as players, teachers, and also entrepreneurs. The story of how and why they started the Dublin Brass Week with no previous experience is a story that is both inspiring and also informative.

Part 1
In Part 1 of our conversation, we talk about why they founded the Dublin Brass Week, some challenges and hurdles they (sometimes unexpectedly) ran up against... yet overcame, and their process of gradually building the festival from the ground up.
Part 2
In Part 2, David and Sarah speak about their playing careers, how they started, how they often bounce ideas back and forth and, among other topics, the difference between brass and string chamber music practice mentality.
Bonus Room
In the Bonus Room, our focus moves to David and Sarah's teaching ideas and philosophies.
Links
The podcast theme music, Four Sierra Scenes, written by Anthony Plog, is taken from Crystal Records S205, copyright ©1980 Crystal Records Inc., and is used by permission. Unauthorized duplication is not permitted.