Anthony Plog on Music
Conversations with performers, composers, and entrepreneurs





---
Ingrid Jensen, 2019 Recipient of the Jazz Journalists Trumpeter-of-the-Year Award
Anthony Plog, host
Eddie Ludema, producer
Date posted: May 16, 2022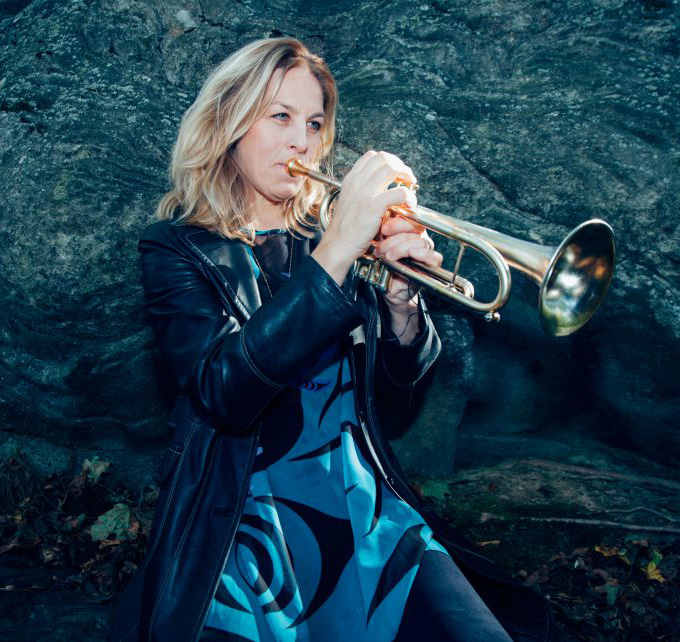 Ingrid Jensen is the 2019 recipient of the Jazz Journalists Trumpeter-of-the Year award. She is constantly in demand with tours internationally - both with her own groups and also with jazz orchestras such as Maria Schneider (1994-2012) and Darcy James Argue (2002-present). In addition to her accomplishments as a trumpeter and composer, she is also currently the Interim Associate Dean and Director of Jazz Arts at the Manhattan School of Music.

Part 1
We begin our conversation by asking Ingrid to trace the arc of her career, from her beginnings in music and her musical family to studying at the Berkeley School of Music, moving to Copenhagen and then back to New York, eventually moving to Austria to teach at the Bruckner Conservatory in Linz, Austria. In the course of our conversation, she talks about how playing the same tune in a different country can be different.
Part 2
In Part 2, we cover a wide range of subjects, and I ask Ingrid for her ideas about teaching, including the importance of listening (including what she gets from listening to composers such as Bach and Bartok), curiosity and investigation, feeling vs. counting rhythm, and how playing Monette trumpets has helped her career. Finally, she talks about how to use listening to correct course if things are not going well.
Bonus Room
In the Bonus Room, Ingrid talks about how she balances her life, both in terms of playing vs. composing, and also being a mother while being a performer. She talks about the influence Clark Terry has had on her, both in terms of inspiration and also her career. We end by talking about how Ingrid would teach jazz to a beginner.
Links
The podcast theme music, Four Sierra Scenes, written by Anthony Plog, is taken from Crystal Records S205, copyright ©1980 Crystal Records Inc., and is used by permission. Unauthorized duplication is not permitted.