Anthony Plog on Music
Conversations with performers, composers, and entrepreneurs





---
Morten Lauridsen, American Composer, Educator and National Medal of Arts Recipient
Anthony Plog, host
Eddie Ludema, producer
Date posted: Nov 19, 2022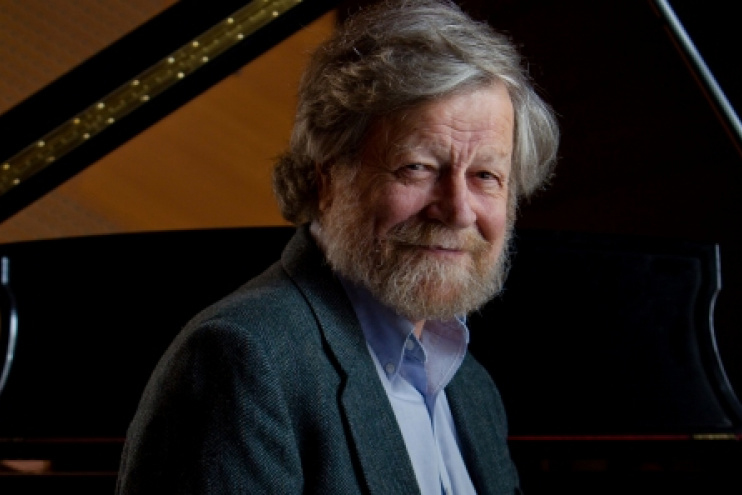 Morten Lauridsen has written choral music that has deeply moved people around the world. As one of America's most beloved and also most performed composers, he received the National Medal of Arts in 2007. His works O Magnum Mysterium, Dirat-on, O Nata Lux, and Sure On This Shining Night have become the all-time best selling choral octavos distributed by Theodore Presser Music. Not only a composer but also a teacher, he taught at the University of Southern California Thornton School of Music for 52 years (!), was head of the composition department from 1990-2002, and founded the school's Advanced Studies in Film Scoring program, now one of the most important film scoring programs in the world.


This interview is brought to you by Dorico, the music notation and composition software from Steinberg. It's available for free for the iPad, and you can try out the full Pro version for Windows and MacOS with a 30-day free trial by visiting
Dorico's web site
!
Part 1
Early in his life, Morten Lauridsen was a fire fighter in the Pacific Northwest, so I ask him how his 10 weeks alone in a lookout tower pointed him in the direction of music. From there he discusses his studies at the University of Southern California under the tutelage of Halsey Stevens and Ingolf Dahl, two giants in the world of music. And then we begin our discussion of his composing career with a deep dive into perhaps his most famous work, O Magnum Mysterium.
Part 2
In Part 2 we continue our discussion of composition, why he is so inspired by poetry, and how it has led him to write so many works for chorus. We talk about the writing process, and his willingness to struggle to generate his best work. Morten Lauridsen is not only a composer but also a teacher, so we spend a lot of this episode discussing his ideas about teaching.
Bonus Room
Over the past 2 1/2 years, Professor Lauridsen has had an epic battle with cancer, and he was willing to share aspects of this battle and his moving insights with the hope that it might inspire others who are struggling with health issues. We end by discussing what it was like to receive the National Medal of Arts in 2007.
Links
The podcast theme music, Four Sierra Scenes, written by Anthony Plog, is taken from Crystal Records S205, copyright ©1980 Crystal Records Inc., and is used by permission. Unauthorized duplication is not permitted.