Anthony Plog on Music
Conversations with performers, composers, and entrepreneurs





---
Rex Richardson, "Genre-Busting" International Trumpet Virtuoso Solo Artist, Educator and Pedagogue
Anthony Plog, host
Eddie Ludema, producer
Date posted: Oct 15, 2022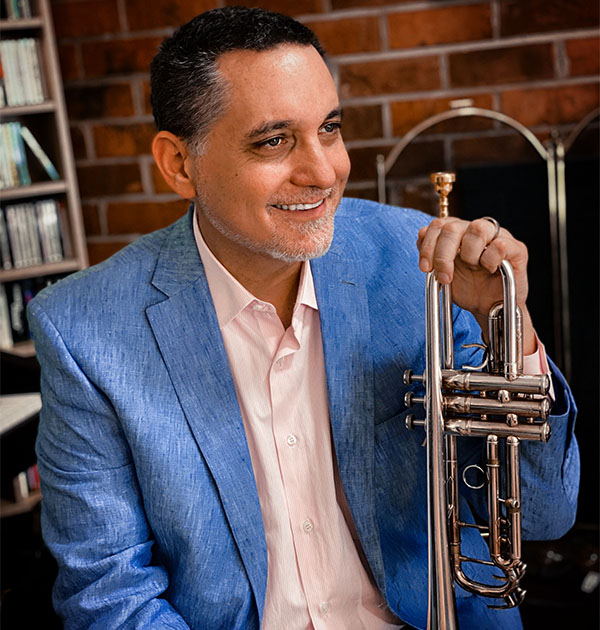 Called "One of the finest virtuosos of our time," Rex Richardson is equally comfortable in many diverse areas of music. He has recordings in the areas of both jazz and classical music and is very active in bringing new music into the repertoire. In addition to his international performing career, Rex is also a published composer. He is a dedicated teacher, and in addition to his position at Virginia Commonwealth University, he has given master classes around the world. His recently released book, One Hundred Days of Trumpet Practice, is a major addition to the trumpet literature.


This interview is brought to you by Dorico, the music notation and composition software from Steinberg. It's available for free for the iPad, and you can try out the full Pro version for Windows and MacOS with a 30-day free trial by visiting
Dorico's web site
!
Part 1
In Part 1 of our conversation, I ask Rex about his beginnings as a trumpet player and how he overcame his bad habits as a student. We talk jazz, specifically improvisation, and get into the nuts and bolts of how he approaches the art of improvising as both a player and also as a teacher.
Part 2
An important part of Rex Richardson's early career was playing with the group Rhythm and Brass, so we begin this part of our conversation talking about that time in Rex's life. Most of Part 2 is a deep-dive into "One Hundred Days of Trumpet Practice", Rex's magnum opus. Every ten days in the book, Rex introduces a new topic, and we cover all of them!
Bonus Room
Rex Richardson is a true international soloist, which means a lot of international travel. It also means some great stories! In the Bonus Room we talk about some cultural differences that Rex has learned from, and how those cultures influence styles of jazz.
Links
The podcast theme music, Four Sierra Scenes, written by Anthony Plog, is taken from Crystal Records S205, copyright ©1980 Crystal Records Inc., and is used by permission. Unauthorized duplication is not permitted.