Anthony Plog on Music
Conversations with performers, composers, and entrepreneurs





---
Wiff Rudd, Dallas Brass, Rhythm and Brass, and Trumpet Pedagogue Extraordinaire!
Anthony Plog, host
Eddie Ludema, producer
Date posted: Dec 4, 2020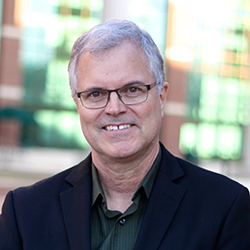 I'm eager for you to meet my friend, Wiff Rudd. Besides having a great name, Wiff is one of the world's leading trumpet teachers. In our conversation, Wiff shares his unique approach to teaching the trumpet, which really is teaching about life.

Part 1
In Part 1, Wiff talks about building a great studio, a new approach to recruiting, the lessons he learned from his teachers, the concept of a vocation versus a job, the keystone habit of group warm-ups, and the importance of improvisation.
Part 2
Wiff discusses the concept of motivational learning, how he at times uses skits with his students and, among other topics, the practical uses of a... fart machine.
Bonus Room
Wiff discusses his playing career from the Dallas and Houston Symphonies to risking it all to form Rhythm and Brass. He concludes by reflecting on trumpeter Ryan Anthony's life legacy as a musician and person.
Links
The podcast theme music, Four Sierra Scenes, written by Anthony Plog, is taken from Crystal Records S205, copyright ©1980 Crystal Records Inc., and is used by permission. Unauthorized duplication is not permitted.