Anthony Plog on Music
Conversations with performers, composers, and entrepreneurs





---
Jon Lewis and Bill Booth, Top Call Hollywood Film Recording Brass
Anthony Plog, host
Eddie Ludema, producer
Date posted: Feb 6, 2021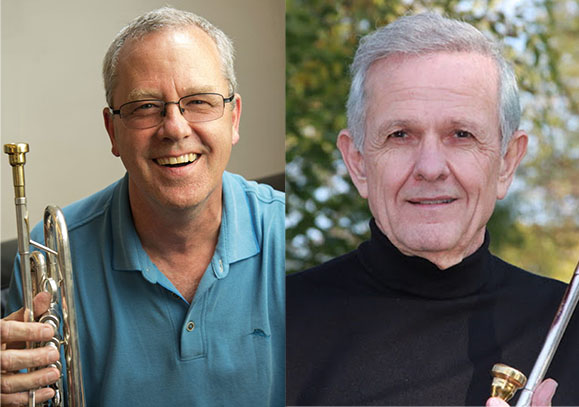 Jon Lewis and Bill Booth are two of the top brass players in the Hollywood film recording scene. For many years, they have recorded with the top Hollywood film composers, and in our conversation we discuss the many aspects of what it means to be a first call player in the Hollywood studio scene.

Part 1
In Part 1 of our conversation, Jon and Bill take us through the process of being a studio musician, including how sessions are arranged, finances managed, the importance of being a great sight reader, what a studio contractor does, and their experiences recording the Matrix movies.
Part 2
In Part 2, we discuss some ways in which digitalization has greatly changed how music sound tracks for films are recorded. We also discuss nerves, why it's crucial to be a confident player, getting started as a newly arrived player in Los Angeles, and what it is like to record with John Williams.
Bonus Room
The life of a recording musician varies from day to day, so Jon and Bill talk about how they balance their schedules, how they work to be consistent players, and why "egos must be checked at the door."
Links
The podcast theme music, Four Sierra Scenes, written by Anthony Plog, is taken from Crystal Records S205, copyright ©1980 Crystal Records Inc., and is used by permission. Unauthorized duplication is not permitted.