Anthony Plog on Music
Conversations with performers, composers, and entrepreneurs





---
Become a Contributing Listener!
(Coming soon!) As a Contributing Listener of "Anthony Plog on Music" you will have access to extra premium content and benefits including:
Extra Audio Content: Only available to Contributing Listeners.
Podcast Reflections: Tony's written recaps and thoughts on past interviews (including valuable tips and suggestions for students) going all the way back to his first interviews in 2020.
Ask Me Anything: Both as written messages via Supercast and via occasional member-only Zoom sessions.
The Show's Discord Server: Where conversations about past interviews, show suggestions, and questions happen. It's a great place to meet other listeners and chat about all things music!
Can I just donate instead of subscribing? Absolutely!
Cancel at anytime and easily resubscribe when you want all the extra content again.
Find out more (Coming soon!)
David Newman, Hollywood Film Composer and Conductor
Anthony Plog, host
Eddie Ludema, producer
Date posted: Dec 18, 2020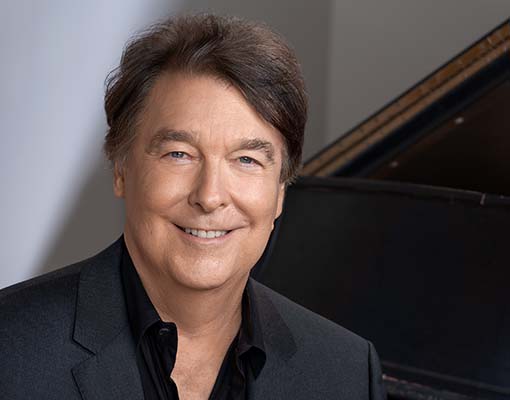 Hollywood film composer David Newman has written music for over 100 feature films, including movies as wide-ranging as Throw Momma from the Train, War of the Roses, American Beauty, Hoffa, and Ice Age. In addition, he has conducted major orchestras such as the New York Philharmonic, Chicago Symphony, Philadelphia Orchestra, and Los Angeles Philharmonic in concerts featuring a presentation of films such as Star Wars and West Side Story. He began his career as a violinist, and later switched to composing and conducting. His father was the legendary Hollywood composer Alfred Newman.

Part 1
In Part 1 of our conversation, David tells how he went from being a violinist to a film composer and how that transition took place. He also describes his father, Alfred Newman, and how music was originally introduced into films. And finally, at the end of our conversation, we discuss recording sessions for three films: Throw Momma from the Train, Breaking Away, and Star Trek I.
Part 2
David speaks in detail about the process of writing music for film from the first contact with the director to the final recording session. He explains why he can't afford to be "mentally blocked" and why he has had to push himself mentally and physically to the limit to finish a score before the first recording session.
Bonus Room
In the Bonus Room, we discuss major orchestras that David has conducted featuring film music. David also talks about his father Alfred Newman's legacy at Fox Studios. To close up the session, we discuss his most recent project, a weekly Zoom seminar which takes a deep dive into Benjamin Britten's Peter Grimes and Stephen Sondheim's Sweeney Todd.
Links
The podcast theme music, Four Sierra Scenes, written by Anthony Plog, is taken from Crystal Records S205, copyright ©1980 Crystal Records Inc., and is used by permission. Unauthorized duplication is not permitted.