Anthony Plog on Music
Conversations with performers, composers, and entrepreneurs





---
Gábor Tarkövi, One of the most revered trumpet players and pedagogues of his generation.
Anthony Plog, host
Eddie Ludema, producer
Date posted: Jan 25, 2023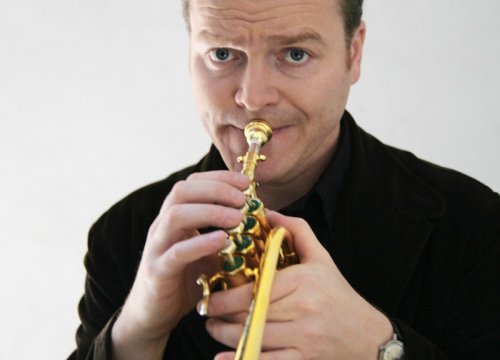 Gábor Tarkövi is one of the most revered and respected trumpet players of his generation. He began his career as co-principal trumpet with the Württemberg Philharmonic, then was principal trumpet of the Berlin Symphony Orchestra, followed by principal trumpet with the Bayern Radio Symphony Orchestra. Finally, from 2004-2019 he was principal trumpet with the Berliner Philharmoniker. In addition to his solo and chamber music appearances around the world, he is Professor of Trumpet at the Berlin University of the Arts.

Part 1
In order to find out more about the mindset of such a great orchestral musician, I ask Gábor about how he approaches four of the main excerpts in the orchestral literature for trumpet... the openings for both the Mahler Fifth Symphony and Mussorgsky/Ravel's Pictures at an Exhibition, the Ballerina's Dance from Petroushka, and Bartok's Concerto for Orchestra. We end part one with a discussion of the Berlin Philharmonic's Digital Concert Hall, and how he deals with nerves for those broadcast concerts.
Part 2
As a member of the Berlin Philharmonic, Gabor Tarkovi has performed under many great conductors, and so I ask him to talk about how he thinks the Berlin Philharmonic has changed from the time of Herbert von Karajan to the present. Then, using Andris Nelsons as an example, Gabor talks about what he thinks makes a conductor great. Having played first with the Bayerische Rundfunk (Munich Radio) Orchestra and then the Berlin Philharmonic I ask Gabor about the changes he had to make in his playing when he first got to Berlin. And finally, Gabor speaks about his final concert.
Bonus Room
The Bonus Room is devoted mainly to Gabor's ideas about teaching. We begin with him speaking of his two main teachers, György Geiger and Hans Gansch, what he learned from them and their different styles of teaching. And since this was recorded before the World Cup was completed, I ask Gabor to predict who he thought would be the eventual winner!
Links
The podcast theme music, Four Sierra Scenes, written by Anthony Plog, is taken from Crystal Records S205, copyright ©1980 Crystal Records Inc., and is used by permission. Unauthorized duplication is not permitted.