Anthony Plog on Music
Conversations with performers, composers, and entrepreneurs





---
Become a Contributing Listener!
(Coming soon!) As a Contributing Listener of "Anthony Plog on Music" you will have access to extra premium content and benefits including:
Extra Audio Content: Only available to Contributing Listeners.
Podcast Reflections: Tony's written recaps and thoughts on past interviews (including valuable tips and suggestions for students) going all the way back to his first interviews in 2020.
Ask Me Anything: Both as written messages via Supercast and via occasional member-only Zoom sessions.
The Show's Discord Server: Where conversations about past interviews, show suggestions, and questions happen. It's a great place to meet other listeners and chat about all things music!
Can I just donate instead of subscribing? Absolutely!
Cancel at anytime and easily resubscribe when you want all the extra content again.
Find out more (Coming soon!)
Marcus Hummon, Songwriter, composer, singer, playwright and author
Anthony Plog, host
Eddie Ludema, producer
Date posted: Jul 2, 2021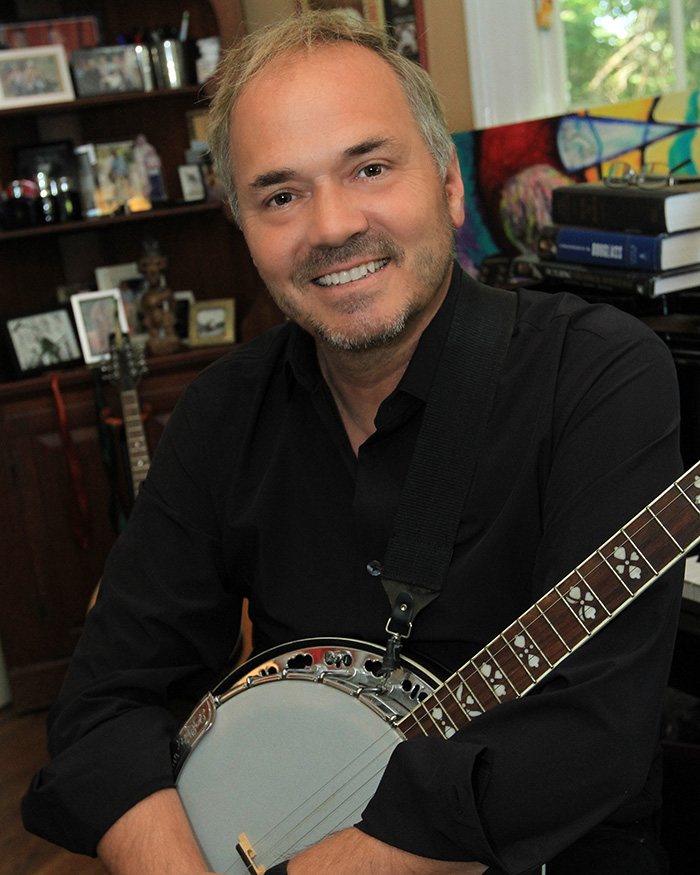 Marcus Hummon is a songwriter, composer, singer, playwright, and author. As a songwriter he has had a number of #1 songs in the country music genre and a Grammy Award to his credit. He has also written for film and has also written six musicals, 2 operas, and several books.
Part 1
In Part 1 of our conversation, we talk about Marcus's songwriting by delving into two of his most well known songs, Bless the Broken Road and Cowboy Take Me Away, plus a song about a woman who was sex trafficked and how those songs came to be written (see the links below). We also talk about about two films he scored, Lost Boy Home, and Fox and Hound 2. And for fans of the (formely Dixie) Chicks he talks about working and writing with them.
Part 2
In Part 2, Marcus and I continue our discussion about writing, and eventually we come to the concept of inspiration vs. simply doing the work (spoiler alert: it turns out we are both on the same page). Marcus also discusses how finances work these days for a song writer (which is a business model totally new to me).
Bonus Room
In the Bonus Room, Tony asks Marcus to talk about his youth, about the many places he has lived around the world, his beginnings as a singer and songwriter, and how he might just be the only country music song writer to both major in Islamic Studies in college and also be a sports jock.
Links
The podcast theme music, Four Sierra Scenes, written by Anthony Plog, is taken from Crystal Records S205, copyright ©1980 Crystal Records Inc., and is used by permission. Unauthorized duplication is not permitted.