Anthony Plog on Music
Conversations with performers, composers, and entrepreneurs





---
Larry Zalkind, Trombonist, Professor at the Eastman School of Music, and his fight against dystonia
Anthony Plog, host
Eddie Ludema, producer
Date posted: Mar 29, 2022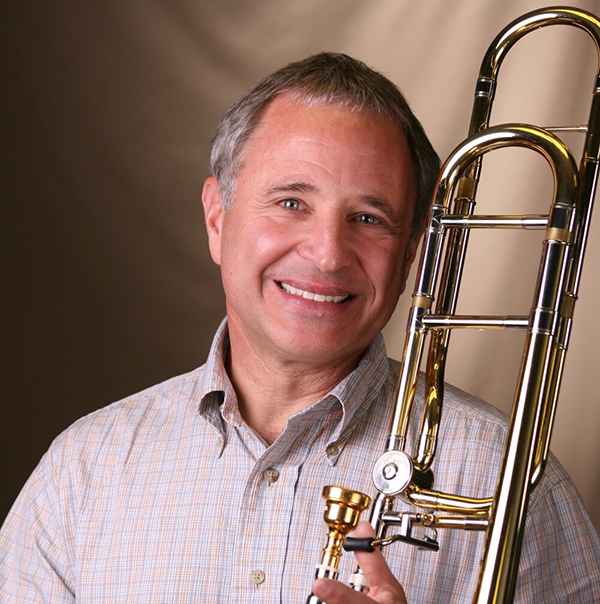 Larry Zalkind has had an illustrious career as a world class trombonist. But what is even more impressive is how he fought through and survived an extreme case of dystonia (for woodwind and brass players it is called embouchure dystonia). Larry's dystonia was so extreme that for four years he was unable to play a note on the trombone, had severe problems speaking, and ultimately had three difficult and dangerous brain surgeries in New York City. So, although a few other topics are covered in our conversation, we zero in on the subject of dystonia, discussing both its physical and psychological effects.

Part 1
In the first part of our conversation, Larry talks about how he first noticed symptoms of what became dystonia and his (very common) reaction at the time, followed by his being diagnosed. We trace his journey and his struggles, the issues he dealt with, and his point of no return - when he was unable to order a pizza on the phone and speak with his three children later that evening on Zoom.
Part 2
In Part 2, Larry describes the process of having three brain surgeries (called deep brain surgery), all while staying in New York City during the onset of Covid, and then his subsequent road to recovery.
Bonus Room
I ask Larry about his career as a trombonist, beginning with the marvelous teachers he had, his many years as principal trombone with the Utah Symphony, and then his current teaching position at the Eastman School of Music where he is Professor of Trombone.
Links
The podcast theme music, Four Sierra Scenes, written by Anthony Plog, is taken from Crystal Records S205, copyright ©1980 Crystal Records Inc., and is used by permission. Unauthorized duplication is not permitted.