Anthony Plog on Music
Conversations with performers, composers, and entrepreneurs





---
Aaron Williamon and Jason Evans: Cutting edge research in the performance psychology at the Royal College of Music in London
Anthony Plog, host
Eddie Ludema, producer
Date posted: Sep 1, 2023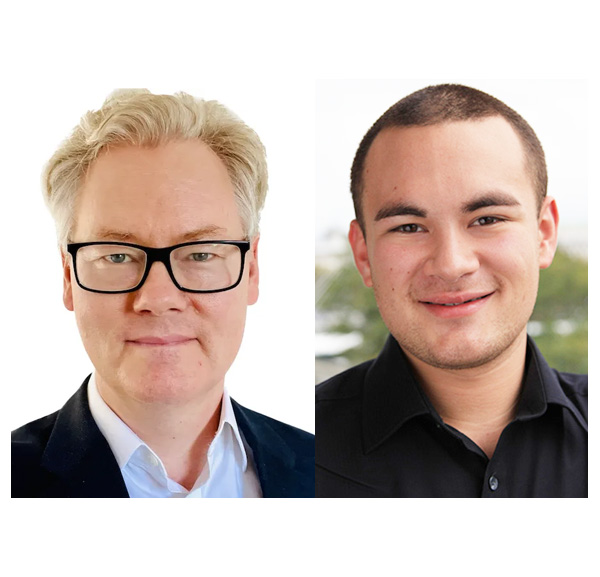 Aaron Williamon is Professor of Performance Science at the Royal College of Music in London and is joined in our conversation by Jason Evans, who is head of the brass faculty at the Royal College and also principal trumpet with the Philharmonia Orchestra. Together we tackle the subject of performance psychology and specifically, performance anxiety. This is a very far ranging, open, and revealing conversation. I think it will be of interest to student and professional alike.

This interview is brought to you by Dorico, the music notation and composition software from Steinberg.
From our friends at Dorico:
"Whether you're writing your first song or scoring the latest blockbuster, Dorico is the smart choice for composition and music notation. With a complete family of apps for iPad, macOS and Windows, there's a version of Dorico that's perfect for you today and will grow with you tomorrow. Every version of Dorico is packed with smart, time-saving features to help you spend less time in front of your computer and more time doing what you love: making music."
Try out the full Pro version for Windows and MacOS with a 30-day free trial by visiting
Dorico's web site
!
Part 1
We begin our conversation with Jason talking about the road he traveled to become the youngest person to be appointed principal trumpet in a major UK orchestra and his experiences dealing with nerves during his early playing years. Aaron follows up by speaking about his research at the Royal College of Music and the projects he is currently working on. We end with Jason discussing the pressures of a high level performance job.
Part 2
A large portion of this second part of our conversation deals with performance psychology and dealing with Covid and also the groundbreaking research Aaron is doing at the Royal College. In discussing that research we do a deep dive into distributed simulation, where students can perform before a simulated situation of either a performance or audition……a unique lab that I hope can eventually be used by a large number of schools around the world.
Bonus Room
In the Bonus Room we first discuss the difference between stress and distress. And then we discuss how to relieve distress in performance situations, with Jason talking about "flipping the script."
Links
The podcast theme music, Four Sierra Scenes, written by Anthony Plog, is taken from Crystal Records S205, copyright ©1980 Crystal Records Inc., and is used by permission. Unauthorized duplication is not permitted.