Anthony Plog on Music
Conversations with performers, composers, and entrepreneurs





---
Seraph Brass: The Powerful and Elegant World-Renowned Brass Ensemble
Anthony Plog, host
Eddie Ludema, producer
Date posted: Jun 27, 2023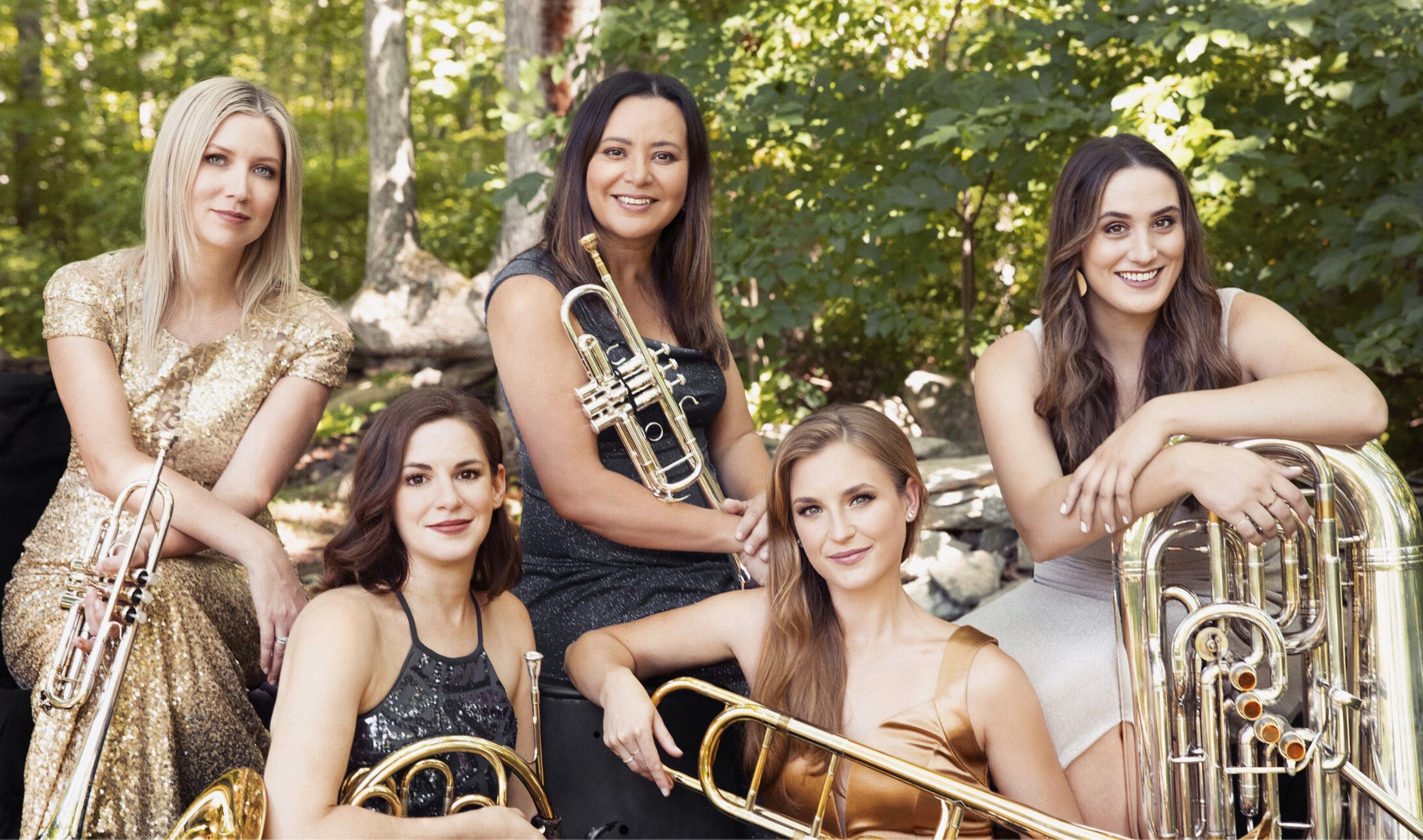 Seraph Brass is in its ninth season and began as a group dedicated to "elevating and showcasing the excellence of female brass players and highlighting musicians from marginalized groups both in personnel and in programming." It is a group consisting of five to six core artists, along with a group of guests who also perform with the group. My conversation today was with founder and trumpeter Mary Elizabeth Bowden, trumpeter Raquel Samayoa, hornist Rachel Velvikis, trombonist Victoria Garcia, and tubist Christina Cutts Dougherty. It was very inspiring for me to speak with a group that is so dedicated to its ideals.

This interview is brought to you by Dorico, the music notation and composition software from Steinberg.
From our friends at Dorico:
"Whether you're writing your first song or scoring the latest blockbuster, Dorico is the smart choice for composition and music notation. With a complete family of apps for iPad, macOS and Windows, there's a version of Dorico that's perfect for you today and will grow with you tomorrow. Every version of Dorico is packed with smart, time-saving features to help you spend less time in front of your computer and more time doing what you love: making music."
Try out the full Pro version for Windows and MacOS with a 30-day free trial by visiting
Dorico's web site
!
Part 1
We begin our conversation with an introduction of the players and what they do when they're not on stage with Seraph Brass. Then Mary speaks about how she founded the group, how the group began to grow, and how the current players joined the group. We end Part 1 with a discussion of the role social media has played in the success of the group, and Vicki's story of how to deal with social media trolls.
Part 2
The members of Seraph Brass are entrepreneurs in addition to being musicians, and we begin Part 2 by discussing the workshops they give on entrepreneurship. We then move on to touring and what it is like to play in different countries with varying cultures. We close this part with a discussion of how the group goes about commissioning works.
Bonus Room
An important aspect of any chamber music group is repertoire, so we talk about how Seraph Brass chooses theirs and how they go about rehearsing before and during a tour. We end with a discussion of a concert done the night before our conversation... a work by Anthony DiLorenzo (Chimera) performed with the U.S. Army Band, Pershing's Own.
Links
The podcast theme music, Four Sierra Scenes, written by Anthony Plog, is taken from Crystal Records S205, copyright ©1980 Crystal Records Inc., and is used by permission. Unauthorized duplication is not permitted.