Anthony Plog on Music
Conversations with performers, composers, and entrepreneurs





---
Become a Contributing Listener!
(Coming soon!) As a Contributing Listener of "Anthony Plog on Music" you will have access to extra premium content and benefits including:
Extra Audio Content: Only available to Contributing Listeners.
Podcast Reflections: Tony's written recaps and thoughts on past interviews (including valuable tips and suggestions for students) going all the way back to his first interviews in 2020.
Ask Me Anything: Both as written messages via Supercast and via occasional member-only Zoom sessions.
The Show's Discord Server: Where conversations about past interviews, show suggestions, and questions happen. It's a great place to meet other listeners and chat about all things music!
Can I just donate instead of subscribing? Absolutely!
Cancel at anytime and easily resubscribe when you want all the extra content again.
Find out more (Coming soon!)
Pasi Pirinen and Valtteri Malmivirta, Trumpet and Trombone of the Helsinki Philharmonic and Professors at the Sibelius Academy
Anthony Plog, host
Eddie Ludema, producer
Date posted: Jan 30, 2022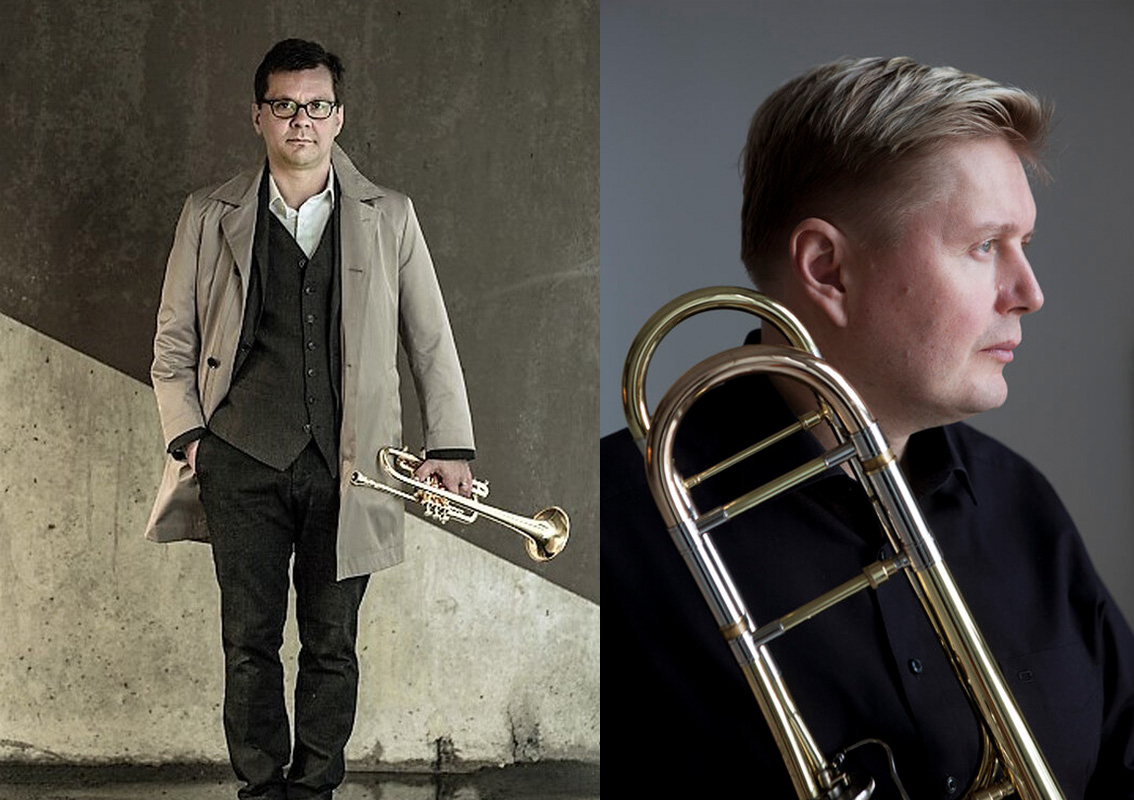 Trumpeter Pasi Pirinen and trombonist Valtteri Malmivirta have had a long and enduring friendship ever since they met as students auditioning for the Sibelius Academy. They now both teach at the Academy and, in addition to being members of the Helsinki Philharmonic, perform and teach around the world. So who better to ask about the great Finnish composer Jean Sibelius than two players who have performed his music for most of their lives?

Part 1
In Part 1 of our conversation, we talk about Sibelius and his influence on Finnish culture. Pasi and Valtteri also discuss how Sibelius used nature and silence in a number of his works, specifically in the Fifth Symphony.
Part 2
In Part 2 of our conversation, Pasi talks about the reason he and his trumpet section in the Helsinki Philharmonic perform Sibelius on German trumpets, which sheds some light on Sibelius' background and concepts of sound. In addition, we talk about interpreting Sibelius, the Finnish tradition of phrasing, how it can be different from the American approach, and what it is like for Pasi and Valtteri when playing Sibelius as substitutes in non-Finnish orchestras.
Bonus Room
In an extended Bonus Room, Pasi and Valtteri talk about their friendship through the years after which we move on to discussing the Finnish language and the influence it has on brass articulation. We end our conversation with Pasi and Valtteri talking about their experience teaching at the Sibelius Academy, and how the system differs from American universities. Oh, and you won't want to miss Pasi's story about going onstage with his trumpet ... but forgetting his mouthpiece (and how his solution to the problem worked!)
Links
The podcast theme music, Four Sierra Scenes, written by Anthony Plog, is taken from Crystal Records S205, copyright ©1980 Crystal Records Inc., and is used by permission. Unauthorized duplication is not permitted.