Anthony Plog on Music
Conversations with performers, composers, and entrepreneurs





---
Ray Mase and Allan Dean, Trumpet and Brass Legends
Anthony Plog, host
Eddie Ludema, producer
Date posted: Jan 8, 2021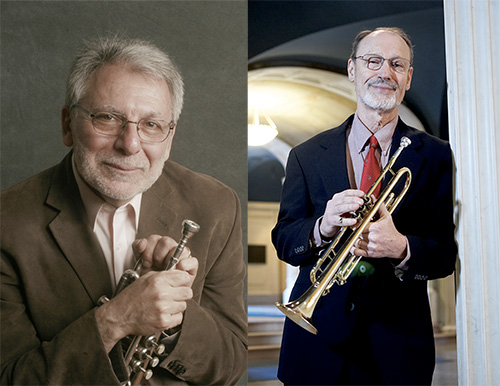 Ray Mase and Allan Dean are legends in the world of trumpet and brass. They are both foundational figures of the brass quintet genre, were part of the early music scene performing on period instruments, and members of the astounding Summit Brass. Their teaching careers led them to the highly respected music schools at Yale (Allan) and Julliard (Ray).

Part 1
In Part 1 of my conversation with Allan Dean and Ray Mase, we discuss the beginning of the brass quintet movement in the United States, and the role that the American and New York Brass Quintets played in this movement. We end by sharing some funny stories of our time together with the Summit Brass.
Part 2
Allan and Ray were there at the beginning of playing Renaissance and Baroque music on authentic instruments in the United States. Our conversation goes into the movement's history and then follows up with some thoughts about authentic and modern performance practices.
Bonus Room
In the Bonus Room, Allan and Ray talk about their many years of teaching, primarily at Yale (Allan) and Juilliard (Ray) and the different approaches of those two great schools. They also offer their thoughts on today's students versus students from when they first began teaching and what's changed and what hasn't.
Links
Allan Dean

Ray Mase

Ensembles
The podcast theme music, Four Sierra Scenes, written by Anthony Plog, is taken from Crystal Records S205, copyright ©1980 Crystal Records Inc., and is used by permission. Unauthorized duplication is not permitted.