Anthony Plog on Music
Conversations with performers, composers, and entrepreneurs





---
Become a Contributing Listener!
(Coming soon!) As a Contributing Listener of "Anthony Plog on Music" you will have access to extra premium content and benefits including:
Extra Audio Content: Only available to Contributing Listeners.
Podcast Reflections: Tony's written recaps and thoughts on past interviews (including valuable tips and suggestions for students) going all the way back to his first interviews in 2020.
Ask Me Anything: Both as written messages via Supercast and via occasional member-only Zoom sessions.
The Show's Discord Server: Where conversations about past interviews, show suggestions, and questions happen. It's a great place to meet other listeners and chat about all things music!
Can I just donate instead of subscribing? Absolutely!
Cancel at anytime and easily resubscribe when you want all the extra content again.
Find out more (Coming soon!)
Dan Perantoni discussing tuba, performing and teaching
Anthony Plog, host
Eddie Ludema, producer
Date posted: Mar 2, 2022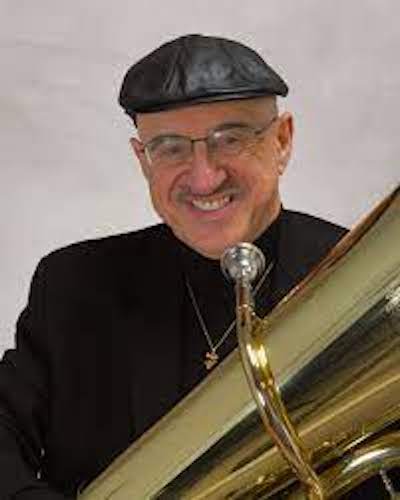 Dan Perantoni, also called "Mr. P", is known throughout the world as one of the great tubists and in addition, one of the great teachers. I feel lucky to say he is a good friend, and as a composer I have written a number of pieces for him. So it was a real pleasure to have a conversation with him. At times we talked about specifics of playing and teaching while at other times we just had fun talking!

Part 1
Although Dan is known mostly as a player for his solo and chamber playing, he has also had vast experience as an orchestral player. In Part 1 of our conversation, I ask Dan to first talk about his orchestral career. Dan then talks about his other experiences as a player, including playing with the Summit Brass, St. Louis Brass Quintet, and the Matteson-Phillips Jazz Quartet.
Part 2
In addition to having had a stellar career, Dan Perantoni is also regarded as one of the greatest tuba teachers in the world, with his students holding positions around the world. In Part 2 we take a deep dive into Dan's ideas about teaching, and how he works with his students at Indiana University.
Bonus Room
A very early influence on Dan was his father, and then later on Donald Knaub at the Eastman School of Music. I ask Dan about his early experiences as a musician, and we end our conversation with Dan talking about his efforts to design and build better tubas.
Links
The podcast theme music, Four Sierra Scenes, written by Anthony Plog, is taken from Crystal Records S205, copyright ©1980 Crystal Records Inc., and is used by permission. Unauthorized duplication is not permitted.