Anthony Plog on Music
Conversations with performers, composers, and entrepreneurs





---
Abbie Conant, Former Munich Philharmonic Principal Trombone, Professor of Trombone at Trossingen, Germany
Anthony Plog, host
Eddie Ludema, producer
Date posted: Nov 20, 2020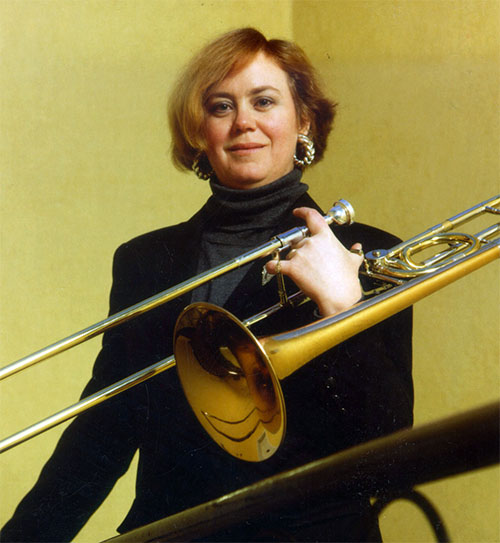 Abbie Conant is Professor of Trombone at the Musik Hochschule in Trossingen, Germany. She was principal trombone of the Royal Opera of Turin for a year, then principal trombone of the Munich Philharmonic for 13 years. Her fight against gender discrimination in Munich has been featured in Blink, the bestselling book by Malcolm Gladwell, and our conversation covers that period in detail. In addition, Abbie is active with her husband William in producing a new genre of works for musical theater featuring Abbie as trombonist and singer.

Part 1
Abbie talks in depth about her experience with gender discrimination in the Munich Philharmonic, describing her audition for the position of principal trombone, her demotion to second trombone, and her fight to win back her position.
Part 2
We continue our conversation about Abbie's experience in Munich, including her efforts to be paid a salary equal to the salaries of her male colleagues, and her determination to remain strong throughout the ordeal.
Bonus Room
I ask Abbie what it was like to get a telephone call from the writer Malcolm Gladwell for his book Blink. We also discuss her primary teachers, her own teaching, and her thoughts on women in music today.
Abbie's Links
The podcast theme music, Four Sierra Scenes, written by Anthony Plog, is taken from Crystal Records S205, copyright ©1980 Crystal Records Inc., and is used by permission. Unauthorized duplication is not permitted.